Castles in the Sky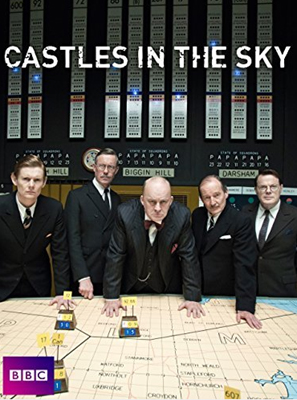 1 x 90mins factual drama, September 2014 – BBC 2,  BBC Worldwide, Open University
Starring Eddie Izzard, Castles in the Sky is a powerful 1 x 90′ factual drama telling the remarkable WWII story of the secret scientific breakthrough that set Britain on the course to victory. Through sheer tenacity and courage, a most unlikely group of British heroes led by scientist Robert Watson-Watt (Izzard) overcome establishment prejudice in their invention of radar. In an inspirational portrayal of determination and genius, Watson-Watt is initially dismissed as a dreamer who's building nothing more than castles in the sky. To the detriment of their personal lives and at the cost of some of their marriages, he and his team go on to create the critical eye-in-the sky technology that underpinned the RAF's crucial victory in the Battle of Britain.
Castles in the Sky was previewed at the Edinburgh Film Festival in June 2014.   
Producer             Simon Wheeler
Director               Gillies MacKinnon
Writer                  Ian Kershaw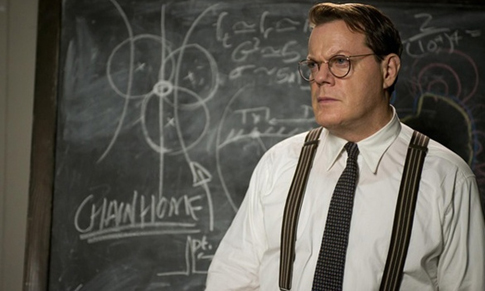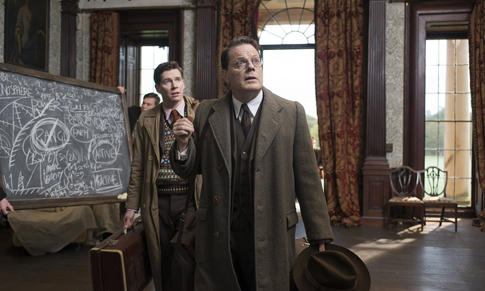 I feel very privileged to be playing the role of Robert Watson-Watt. Hopefully our production will allow him, along with Skip Wilkins and the team, to finally take their places in the pantheon of British greats of World War Two as the inventors of radar. Without radar the Nazis would probably have been able to invade and occupy our country. Their names are not famous ÔÇô that is a mistake Britain must rectify. This is their story.
Eddie Izzard
Buddha in Suburbia
1 x 60mins documentary, 2011 – BBC 2
Buddha in Suburbia tracks the extraordinary journey of one of Tibetan Buddhism's three principal reincarnations, Lelung Rinpoche, as he sets out to gather the lost teachings of his faith and to attempt a return to his homeland.
For the past seven years, Lelung Rinpoche has been living in Ruislip, North London, in the garden shed of one of his students. He runs a dharma (teaching centre) locally, attended by British followers. Now a British passport holder, he embarks on a mission to find previous teachings, and the teachers who hold the key to unlocking essential secrets. His odyssey takes him to India, Mongolia and China as he tries to find a way of getting back home to Tibet. He meets some of Tibetan Buddhism's most senior teachers, including the Tibetan Prime Minister in exile.
Lelung Rinpoche has a daunting task to complete on his quest to recover the lost teachings before they disappear, and to try to take the right steps on his own path towards enlightenment.
Producer             Simon Wheeler
Director               Robert Wilkins
Narrator              Herminone Norris
BBC2, September 2011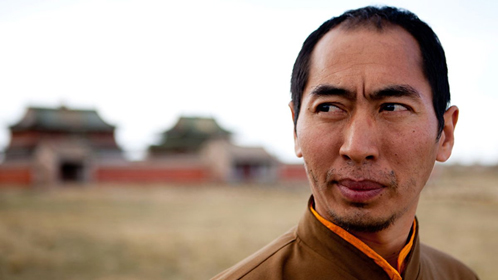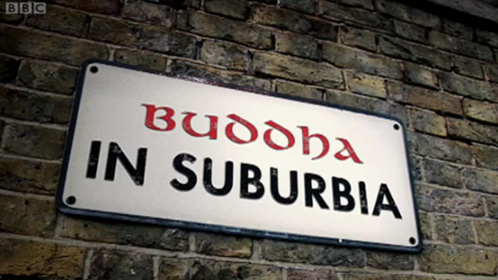 Kingdom
3 series, each of six hour-long episodes, 2007-2009 – ITV
Created by Simon Wheeler and starring Stephen Fry, this highly-successful and critically-acclaimed drama series for ITV follows the fortunes of Peter Kingdom, a small-town solicitor working on cases brought by the eclectic and eccentric populace of Market Shipborough.
The episodes largely revolve around self-contained plots but also include continuing storylines, beginning with the disappearance of Peter's brother Simon Kingdom. Over three series it emerges that Simon hasn't in fact committed suicide at sea, as had been previously thought, but is alive and well after all – for the time being at least. He emerges as a character in his own right in the second series, though series three once again focuses on Peter and the people in his life, culminating in a revelatory twist with seismic consequences for events that have been unravelling since episode 1.
The characters are described by Executive Producer Simon Wheeler as "three families": Peter's relations, his colleagues, and the populace of Market Shipborough. Developed over two years, filming began in 2006, with a script written for Fry who was starring in his first television drama series for ITV since the conclusion of Jeeves and Wooster in 1993.
Starring:
Stephen Fry
Hermione Norris
Celia Imrie
Karl Davies
Tony Slattery
Phyllida Law
John Thomson
Dominic Mafham
Created by:
Simon Wheeler
Alan Whiting (co-creator)
Executive producers:
Simon Wheeler
Stephen Fry
Alan Moloney
Gina Carter
Producer:
Georgina Lowe
Production companies
Parallel Film and Television
Sprout Productions
Ingenious Broadcasting
Three series, 18 episodes in total, (each averaging six million viewers) for ITV, 2007-2009
ÔÇ£Sunday night television at its cosiest"                     Radio Times
"Slips down as smoothly as a pint of Adnams"       The Guardian