Simon Wheeler
Hero MD and Executive Producer
After leaving Oxford, Simon wrote for The Daily Telegraph before setting up theatre companies to perform tours of Shakespeare, initially in the UK and then across India. He began his TV career as a producer on Newsnight before breaking into drama at LWT and Sally Head Productions, working on Plastic Man, Tess of the D'Urbervilles and The Mayor of Casterbridge – all for ITV. As a freelance development exec, Simon developed the storyline for the first season of Footballer's Wives, and managed scripts of various series and documentaries for ITV and WGBH Boston, including Close and True, and Darwin: Evolution.
As Head of Development at Coastal Film and TV, Simon set up the Wire in the Blood franchise for Robson Green on ITV, before establishing indie Parallel Film and TV UK. As MD of Parallel, Simon conceived, story-lined and exec-produced all 18 episodes of Kingdom, ITV's smash-hit comedy drama (2007-2009). Starring Stephen Fry, Kingdom sustained audiences of 8million and more across its three series.
Operating since 2010, Simon's current company Hero produced Buddha in Suburbia for BBC2, tracking the extraordinary journey of one of Tibetan Buddhism's three principal reincarnations, who happened to be living in Ruislip. Simon then produced Castles in the Sky, a Hero production for BBC2 starring Eddie Izzard. This feature-length factual drama reveals the extraordinary story behind the invention of radar.  Hero, operating from its offices in Holland Park, currently has projects in development with BBC, ITV and Sky.
Hermione Norris
Star of Spooks, Cold Feet and Kingdom
After studying at the London Academy of Music and Dramatic Art in the 1980s, Hermione made her professional stage debut in a 1989 production of A Midsummer Night's Dream, later moving to television in the 1991 BBC serial The Men's Room. In 1996 she landed a breakout role as Karen Marsden in the comedy drama series Cold Feet. She appeared in every episode of the series from 1998 to 2003 and was nominated for a British Comedy Award. During this period she also appeared in a leading role in the BBC drama Berkeley Square, and starred opposite Christopher Eccleston in Killing Time: The Millennium Poem.
From 2002-2005 Hermione co-starred with Robson Green in Wire in the Blood, playing Detective Inspector Carol Jordan before going on to co-star in the BBC One spy drama Spooks as Ros Myers, a role for which she won the award for Best Actress at the 2008 ITV3 Crime Thriller Awards. From 2007 to 2009, she co-starred in the ITV comedy drama Kingdom, playing Beatrice Kingdom, the half-sister of Stephen Fry's character. In 2010, she starred opposite Trevor Eve in the remake of Bouquet of Barbed Wire. In 2014 Hermione starred in The Crimson Field, a BBC drama about a field hospital in France in WW1, and guest-starred in Episode 7 of the 8th series of the BBC series Doctor Who, 'Kill The Moon'.
Judy Naak®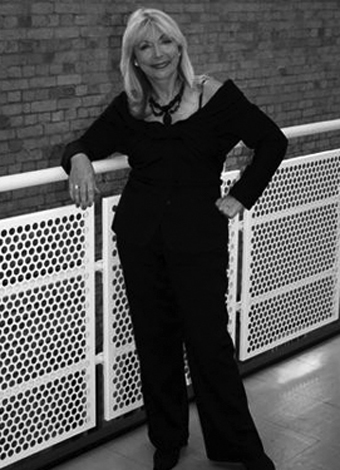 Business mogul, Hero investor
Investor Judy Naak├® originally sold her St Tropez self-tanning products from a car boot, 'I couldn't pay the phone bill,' she later recalled. Over time, her business evolved into an international success story that took the market by storm. When she sold it in 2006, for £70million, she retained shares in the company and eagerly looked forward to future developments within the business ÔÇô and to new business opportunities beyond it, among them Hero Films and TV.