Welcome to Hero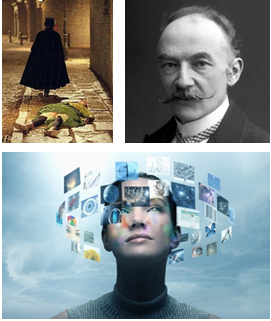 Working with leading talent and major networks, in the UK and US, we have a strong track record in edge-of-your-seat television.
Driven by an over-riding interest in the frailties of the human condition, Hero has an exciting range of productions and proposals – from contemporary drama series to historical biopics to thought-provoking travelogues.
Embracing fiction and factual, Hero's present range of dramas and documentaries offers an eclectic mix of dynamic, inspirational titles.
Our leading titles currently in development include a contemporary costume drama series revolving around one of the elite units of the Household Cavalry.  A modern 'Downton Abbey' with shades of 'the West Wing', this spectacular palette of uniforms and locations brings glitz and colour to the gritty reality of 21st century army life. Another drama carries the audience into a different hidden world, this time in Victorian London where mysterious cargoes are collected by a team whose secret identities and twilight motives vanish into the swirling fog.
A futuristic drama witnesses the collision between ephemeral digital lifestyles and age-old agonies, while a biopic explores the heart-wrenching love and loss that inspires the work of one of Britain's greatest writers.  We get under the skin of family life during the Troubles, sail with Shakespeare into a fanciful adventure story underpinning The Tempest, investigate a brand new take on Jack the Ripper, sign up to an SAS mission in pursuit of ruthless executioners, gallop into WW1 with a harrowing true story more inspirational than Warhorse, and find ourselves yearning for home on a movie set far, far away. All you need is popcorn!